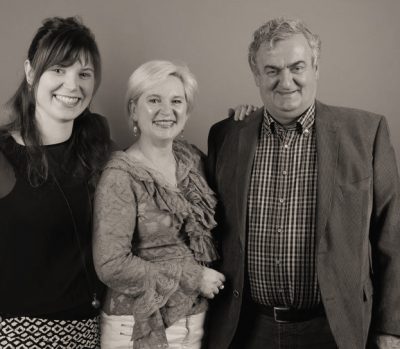 Limisengi's is a small family breeding kennel existing more than 35 years. Inge's parents / Jolien's grand parents
started breeding schnauzers under the same name, but both ladies prefer pugs, especially fawn. All the pugs live
inside the house where the puppies are born and raised. They are completely socialised before leaving Limisengi's.
Many years ago Inge saw a film in which pugs were featured. It was love at first sight! She started to read about them eagerly,
attended shows to admire them and finally bought her first puppy pug, Kamal. Then came the second, … and the third, …
Since 2013 Inge is an FCI-judge for the breed and Jolien joined the Limisengi's team.
Handling the pugs to perfection at dog shows around Europe is her main task.
Limisengi's breeding priorities are appearance and character, but above all health. All of the pugs are tested on PDE, patellar
luxation, hemivertebrae and eye diseases. Heart, respiration system and knees from our puppies are examined before they leave us.
Consequently, lots of time are spent in finding a fit stud dog: he has to be equal to high demands.
For the same reason Limisengi's raises but few litters a year, so it is possible that the future puppy buyers have to wait for a little while.
Have a good time visiting our site, and take a look at our FB page!